FREEDOM & SPACE
FOR A REWARDING TIME
IN MERAN.

In the past, it was a locksmith's and blacksmith's workshop. Today, DOMUS FABER is the place to stay for guests who enjoy making their own plans on holiday. It's a historic craftsman's house that has been newly revived and features five inviting holiday apartments. The quiet, central location in the old town quarter of Steinach welcomes you to a stay full of inspiration – far away from the mainstream – right in the heart of Meran. In addition to the unique location, our guesthouse also stands out for its wholesome living philosophy: Less is more. More freedom, more time, more life.
"Don't fill your time with random things; fill it with encounters and experiences."
Welcome!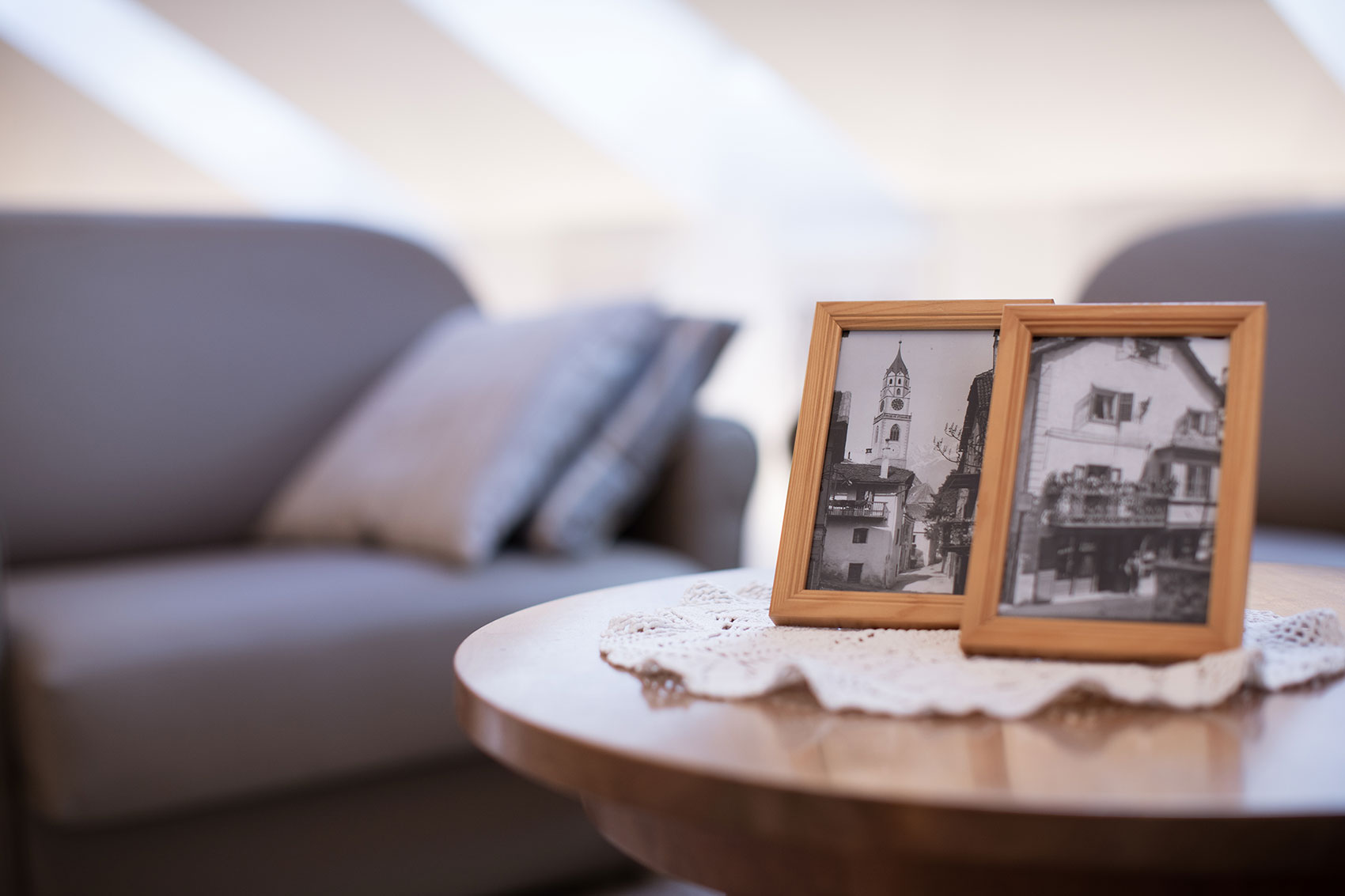 FIVE UNIQUE HOLIDAY APARTMENTS. OR THE ENTIRE HOUSE.
Whether you're a couple, a small or large family or just a freedom-loving solo traveller – our five new holiday apartments for two to eight people flexibly adapt to every need. Are you travelling as a group and looking to book an entire house? If you make your booking in good time, we can arrange for the entire DOMUS FABER to be yours. A common room with a kitchen and a terrace with a barbecue provide plenty of opportunities to socialise and spend your free time together.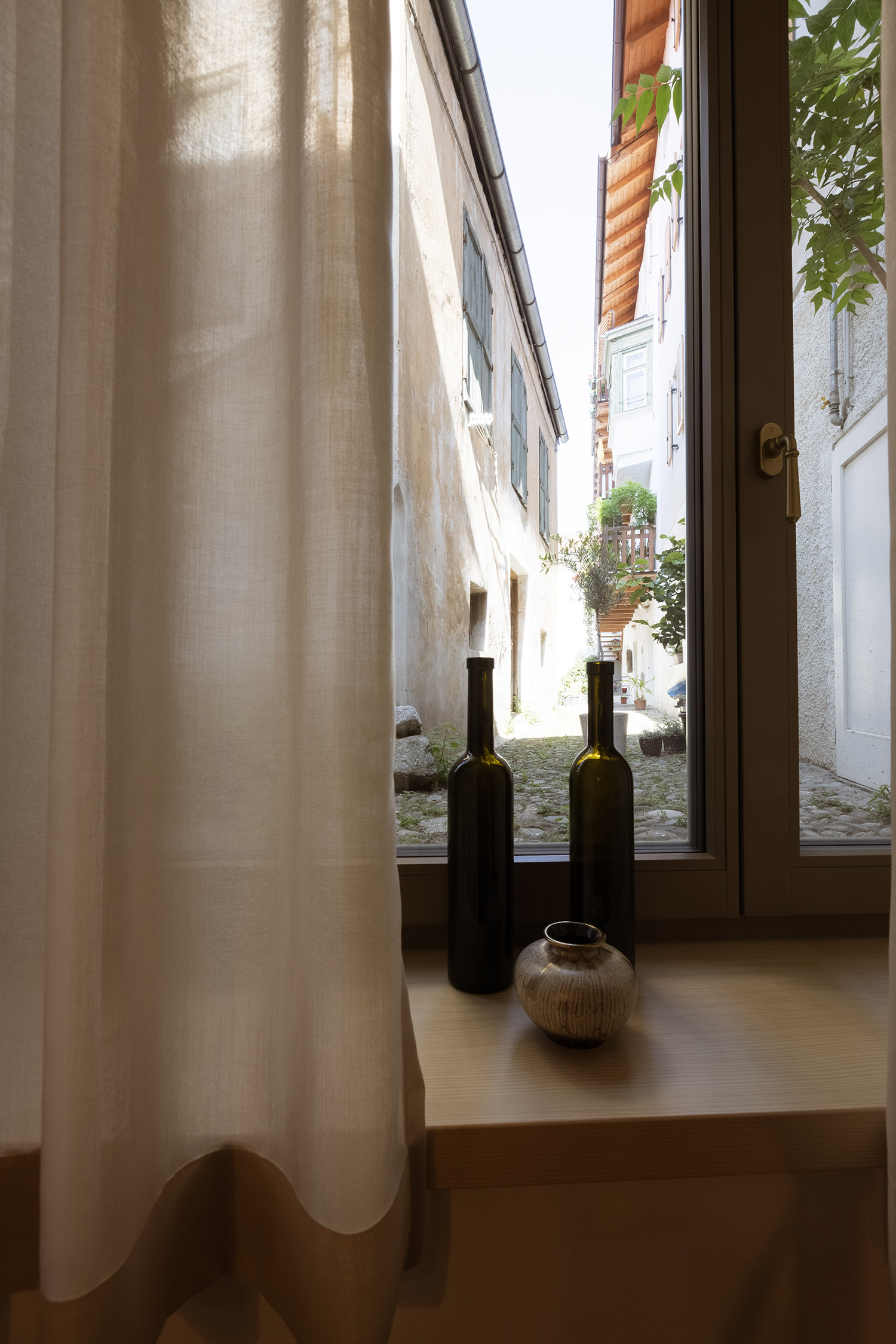 A HOLIDAY WITH OLD TOWN CHARM AND A CHURCH TOWER VIEW.
Our holiday apartments are simple. Simply practical and totally comfortable. They have everything you need to make your holiday at DOMUS FABER carefree and relaxing: comfortable beds, romantic views, hypoallergenic furnishings, controlled room ventilation, a well-equipped kitchen, an e-charging station for bikes and cars, books on hiking... even a terrace and a common room with a kitchen await you!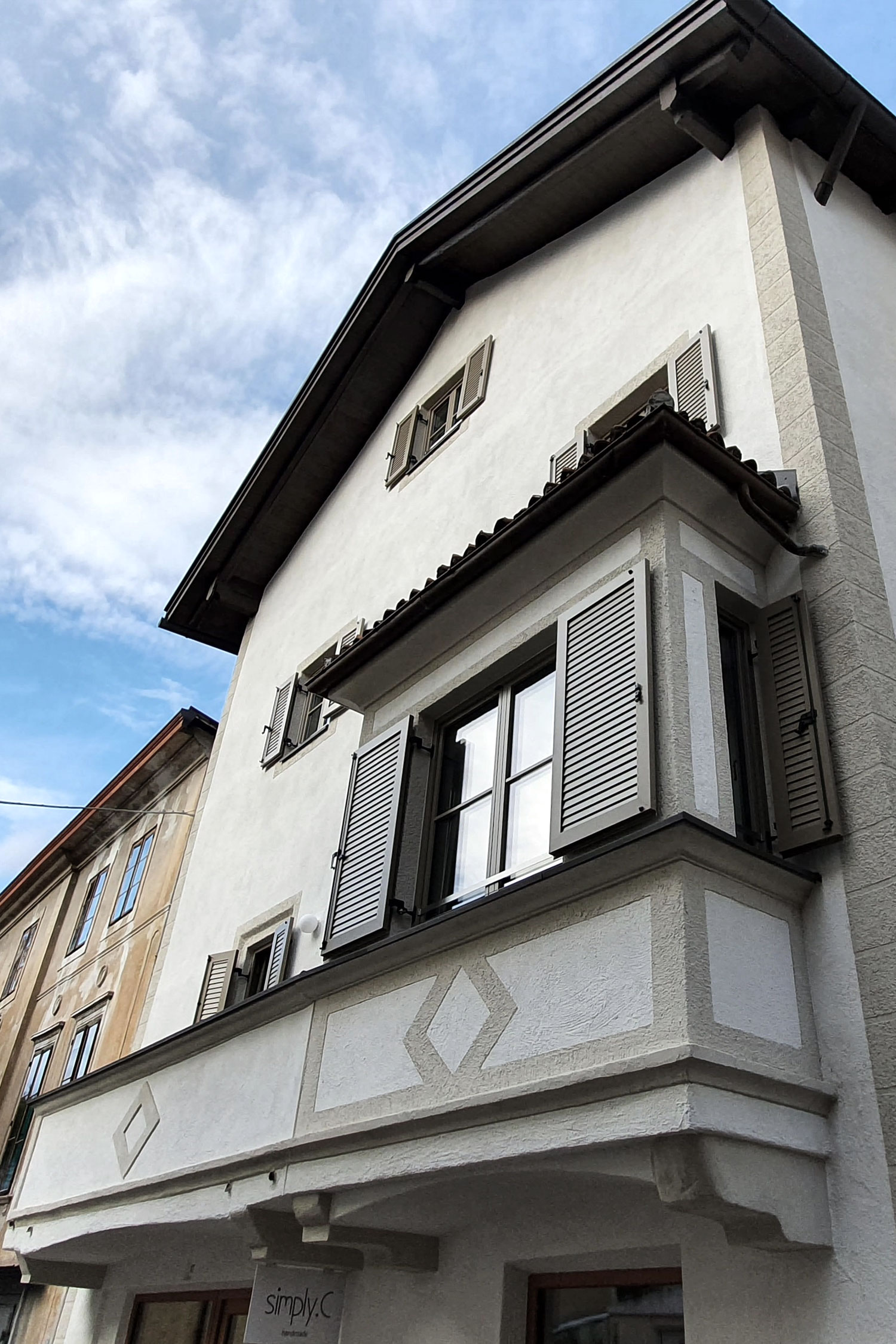 WE LOVE OUR TOWN. WE WANT TO GROW OLD HERE.
Barbara and Johannes are a couple from Meran and love their town. The old craftsman's house in Steinach immediately appealed to the architect and her architecture-savvy husband. After buying the property, they thoughtfully brought the building's essence and character into the modern-day. "One day, we would like to move in here ourselves and enjoy the good life of Meran in our autumn years too. It couldn't be more central, attractive or convenient. Welcome!"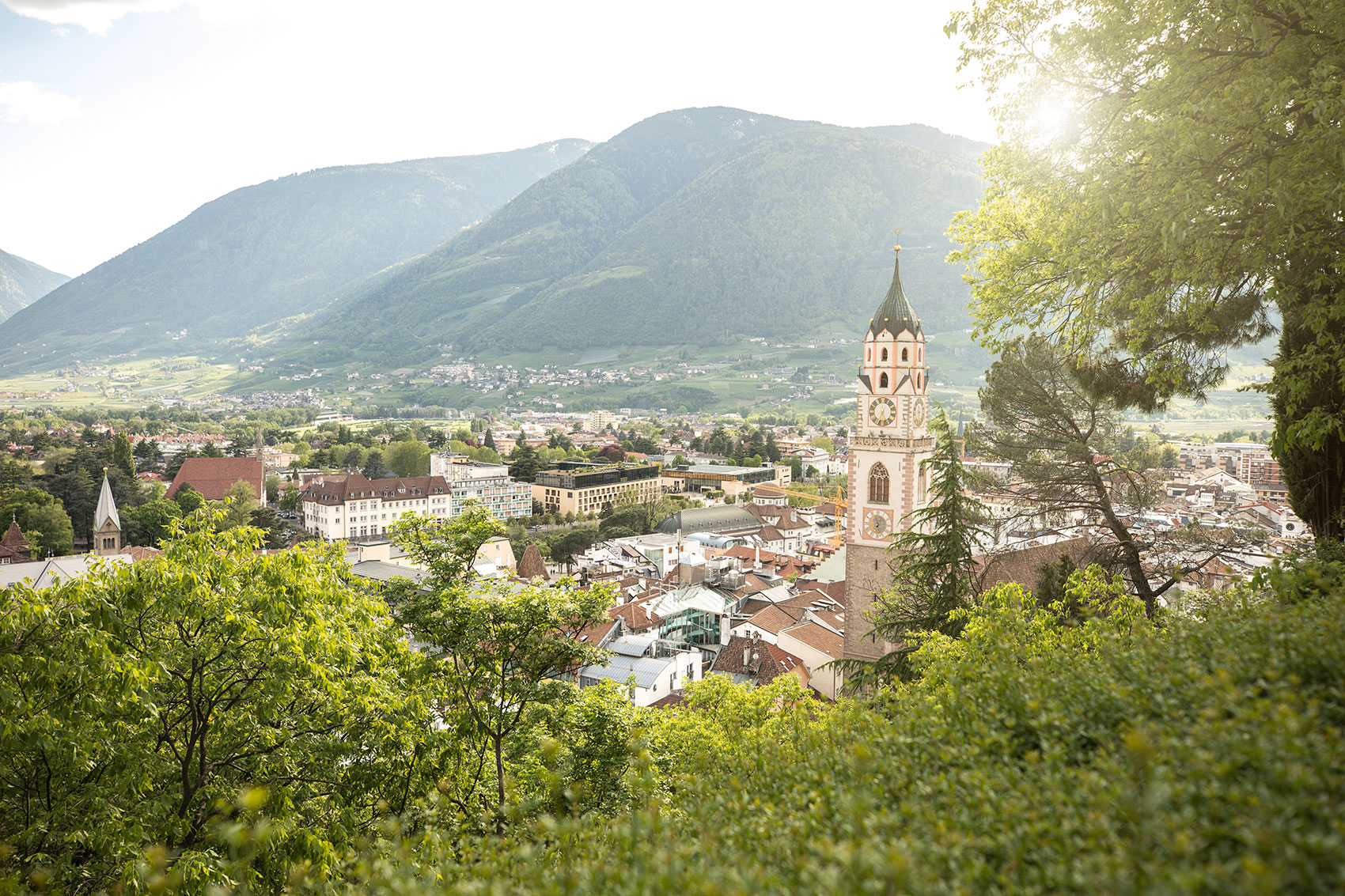 MERAN. MANY POSSIBILITIES.
A brisk walk or a leisurely stroll. Revitalising fresh air. Thermal baths. South Tyrolean apple strudel with a cappuccino. A town that is fluent in German and Italian. Satisfy your shopping and cultural needs. Experience a spring hike, summer in the mountains, cycling in autumn or skiing in winter. DOMUS FABER is your base camp for a complete holiday programme.

[Translate to english:]